We noticed that some people are receiving our 'all call' phone and text information that are listed as Emergency Contacts. We do apologize for that and hope to have this resolved this morning!! Thank you for your patience as we work through our new phone system!
Graham Local Schools is closed today, February 8, 2023 due to fog throughout the district.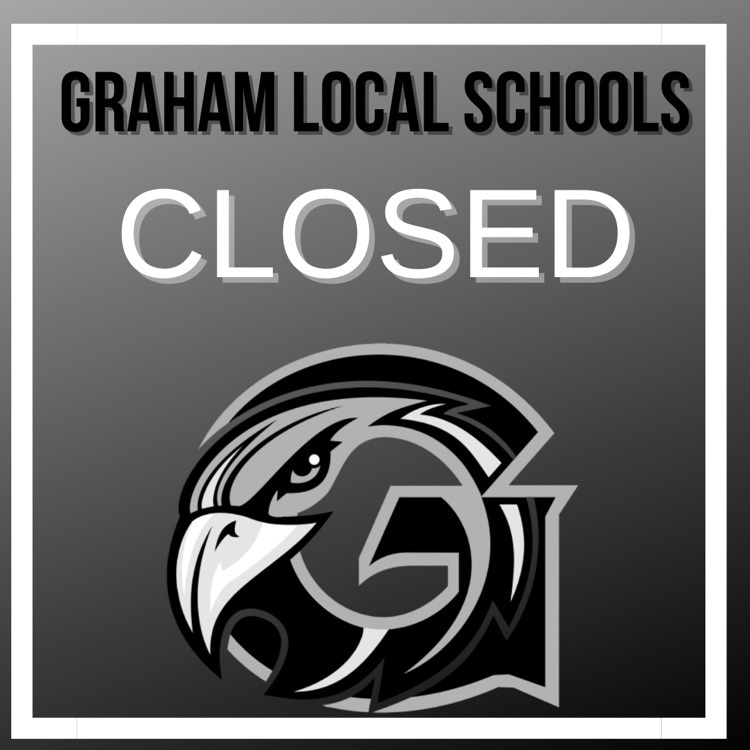 Graham Local Schools: Graham Local Schools will be on a 2 hour delay today, Wednesday, February 8, 2023 due to dense fog in parts of the district.

Graham Bowlers finish the regular season as Mad River CBC Champions!!! Congratulations players and Coaches!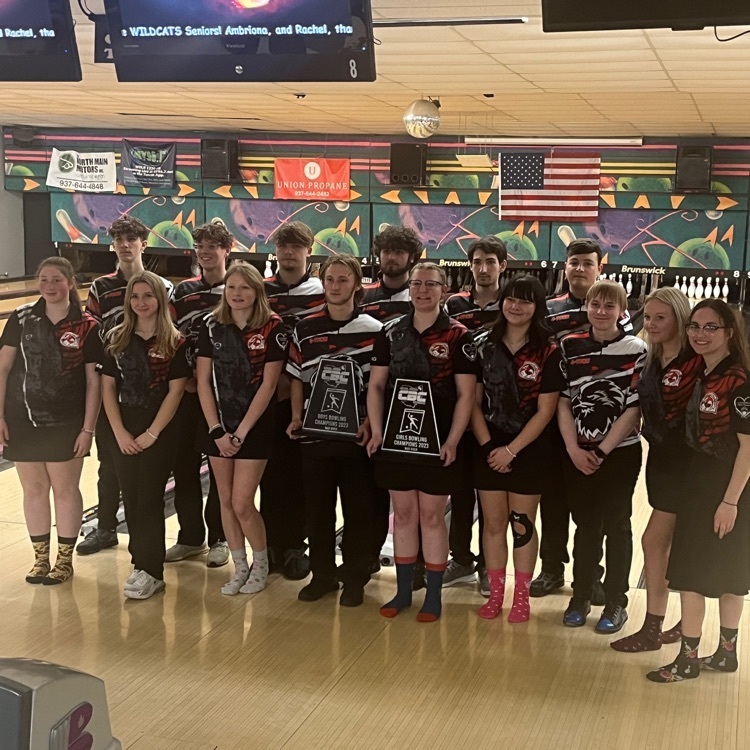 Graham Middle School students in Ms. Brenning's Science of Technology classes had the opportunity to hear from a representative of Danone, David Merritt. He built on their prior knowledge of chemical reactions required in foods like Dannon yogurts, discussed various components of their manufacturing operation, provided a virtual tour of the Minster plant, and students even did some taste testing!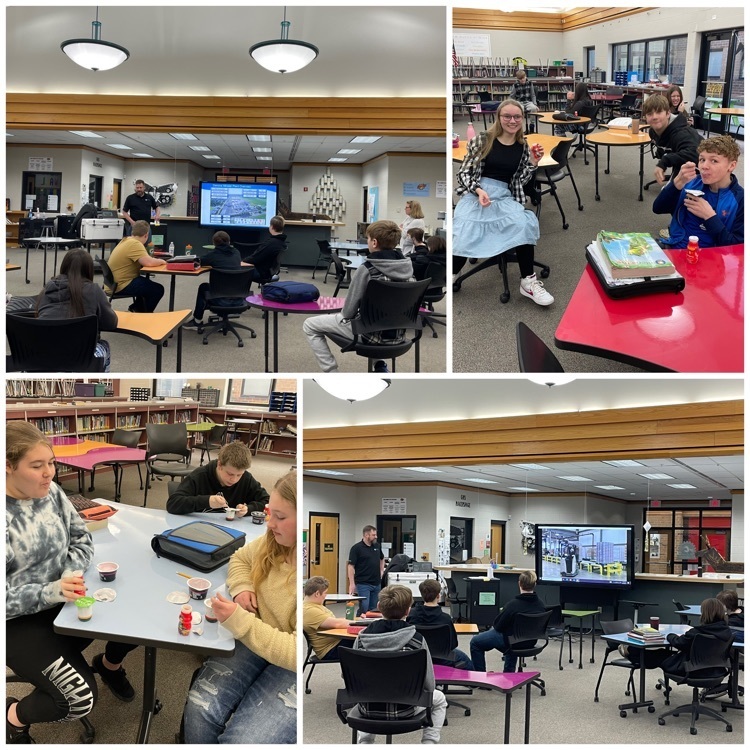 Our music educators had a great time at the State OMEA conference this week learning and collaborating! Go team! 🦅 L-R Ms. Gleeson, Miss. Carlson, Mr. Woods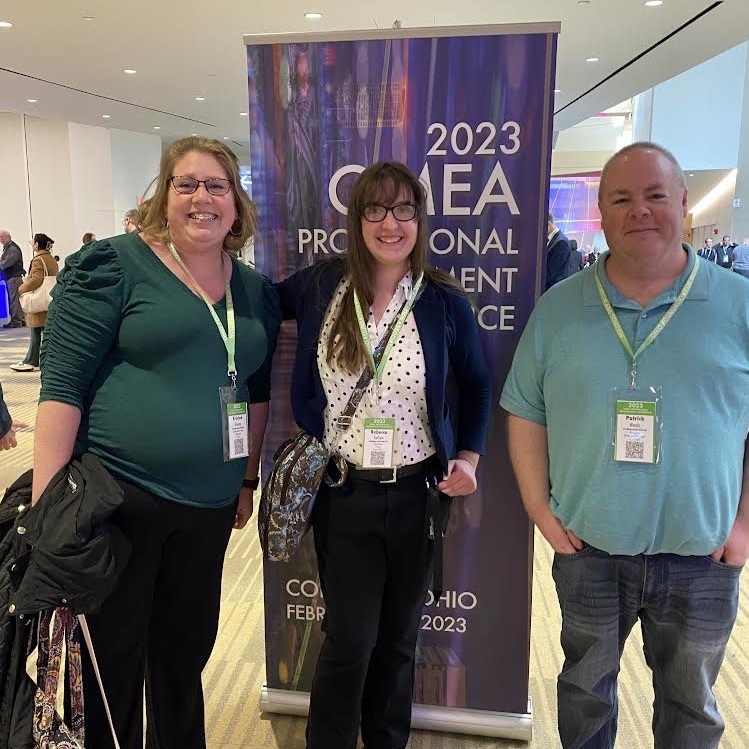 Reminder, Falconland Market is not open this weekend. See you all next week!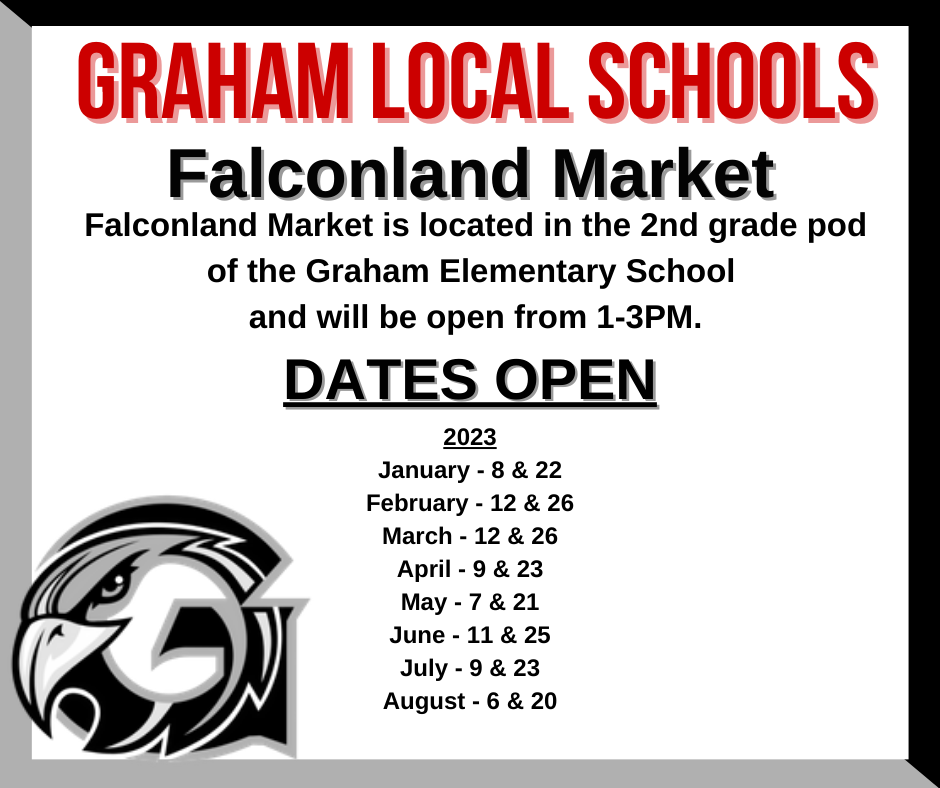 Call now!!

Mrs. Fasse's 2nd-grade class got to participate in the FCCLA Traffic Safety initiative! They learned very valuable safety tips!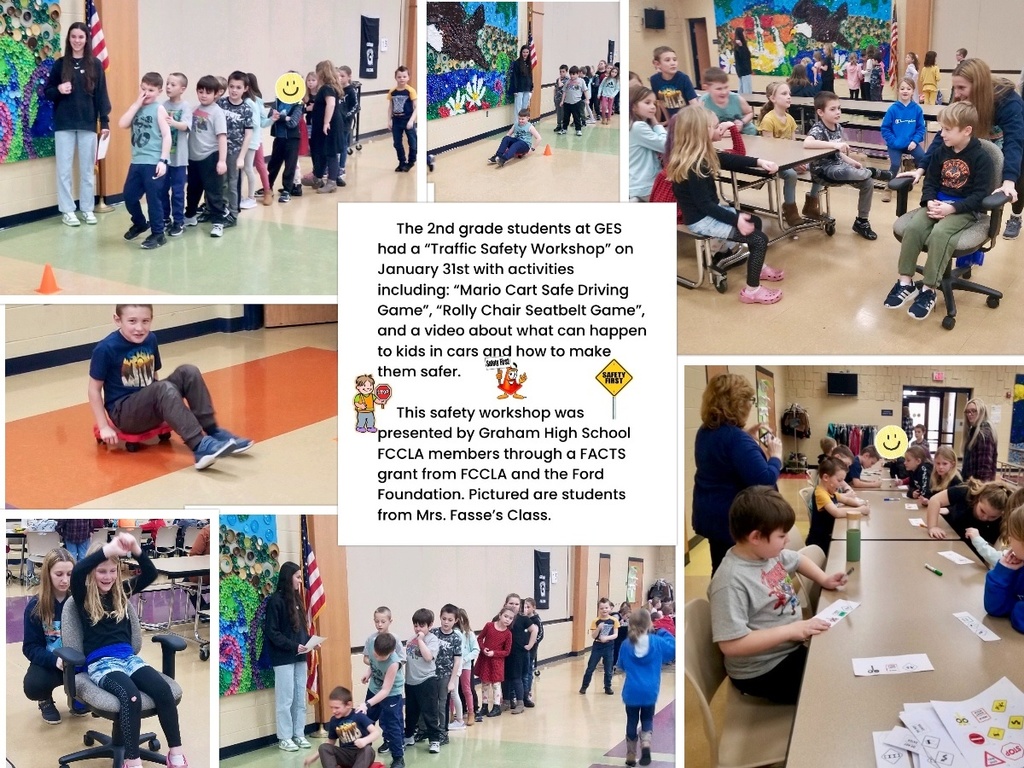 Reminder.... Friday 2-10-2023 - No School for Elementary students Friday 2-10-2023 - 2 hour early dismissal for High School and Middle School Students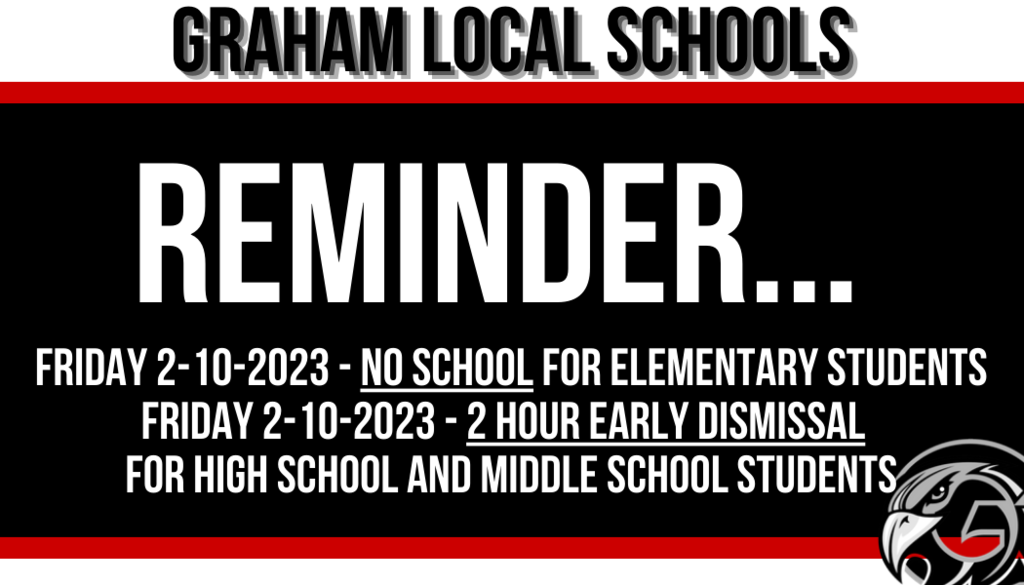 GHS FCCLA students are sponsoring a coat drive!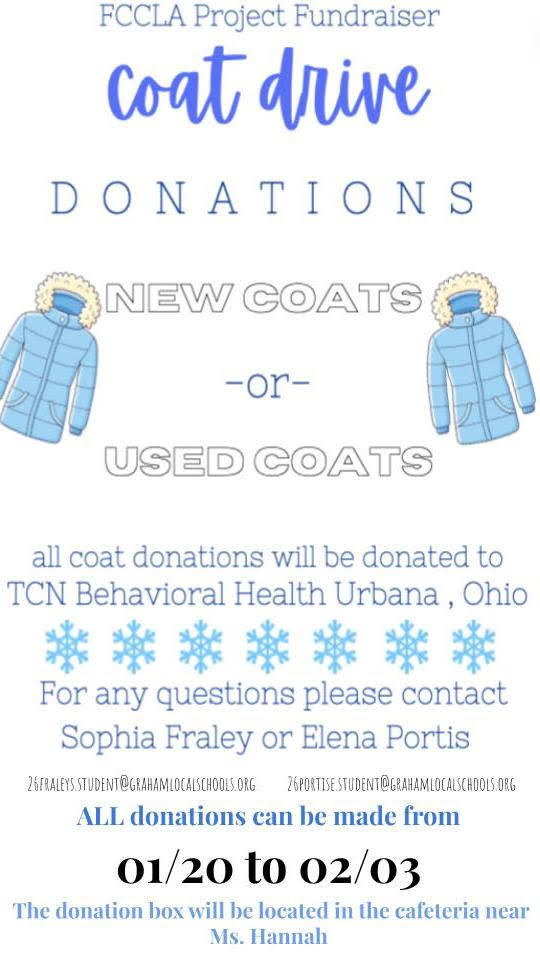 Graham Local Schools is closed today, January 27, 2023.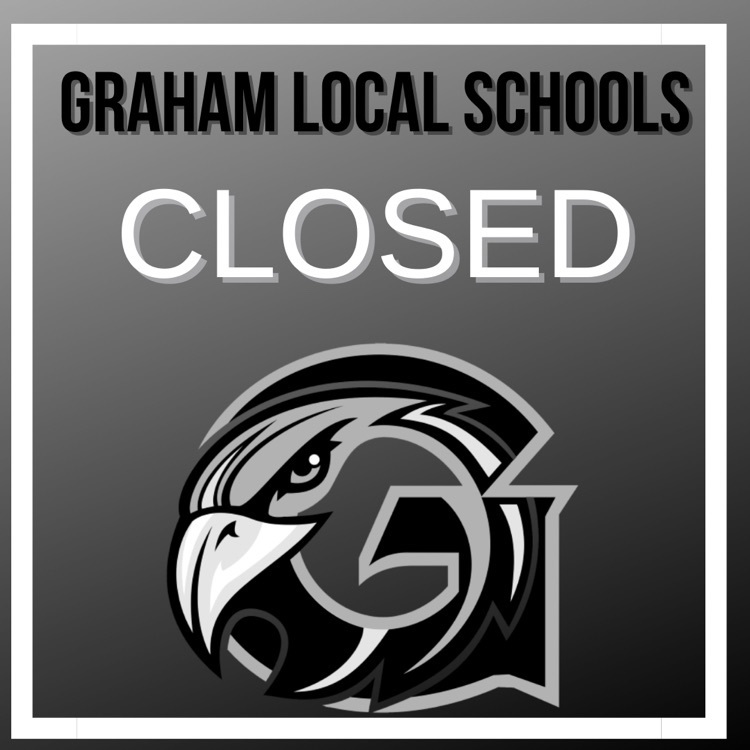 Graham Local Schools will operate on a 2 hour delay today, January 27, 2023.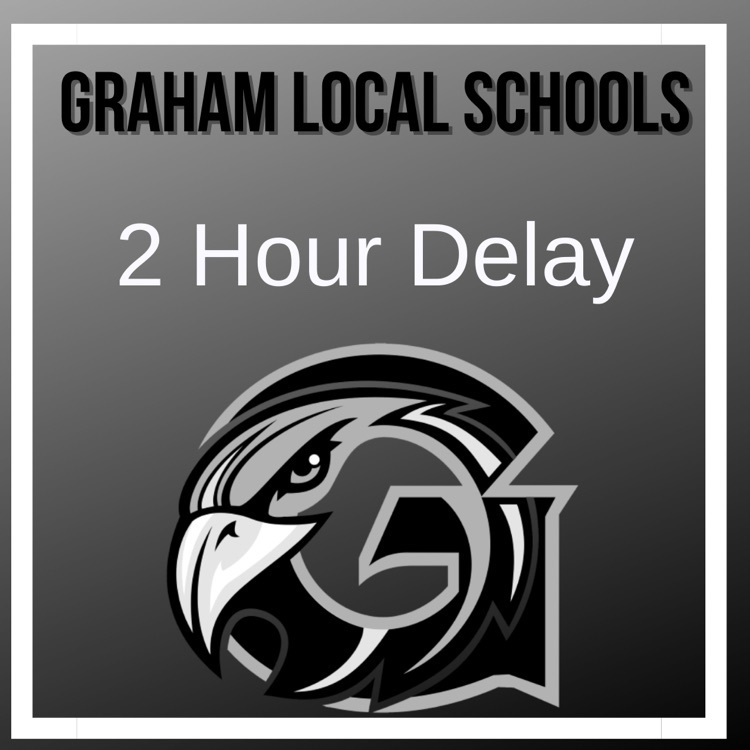 Graham Local Schools is closed today due to the ongoing snow and current road conditions! Stay safe!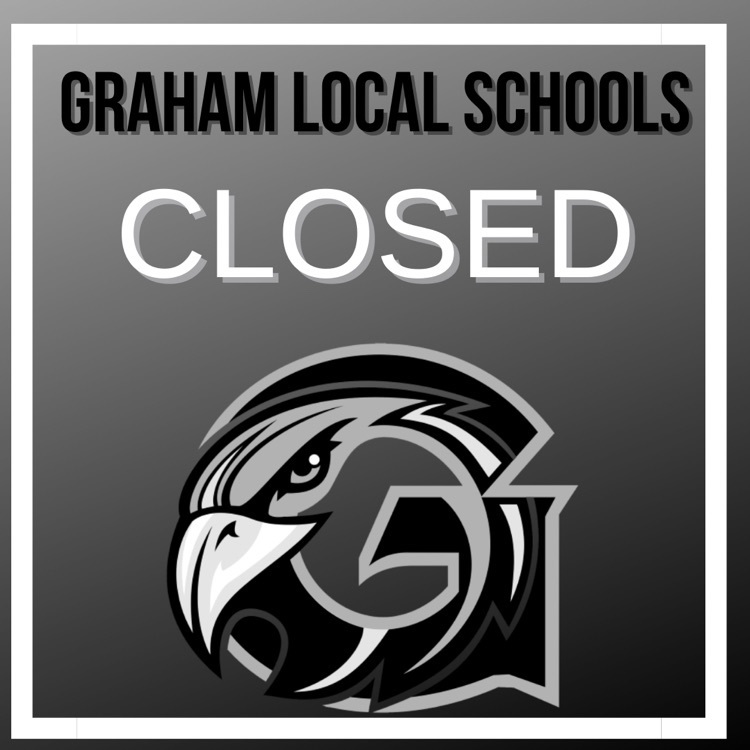 Miss Annie, Brezlynn and Lauren are having a great time getting in a little exercise today!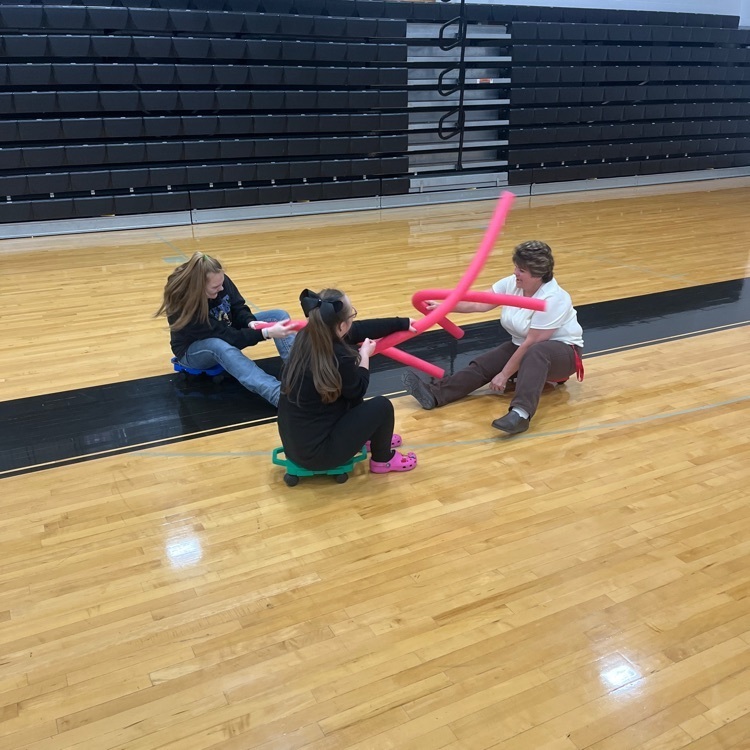 Last week, Ohio HiPoint satellite courses housed at GHS came to present to GMS 8th graders. Throughout the morning, all grade 8 students went through a rotation to learn about each of the program opportunities once they get to GHS. This is an important transition piece as students will begin to work on scheduling very soon!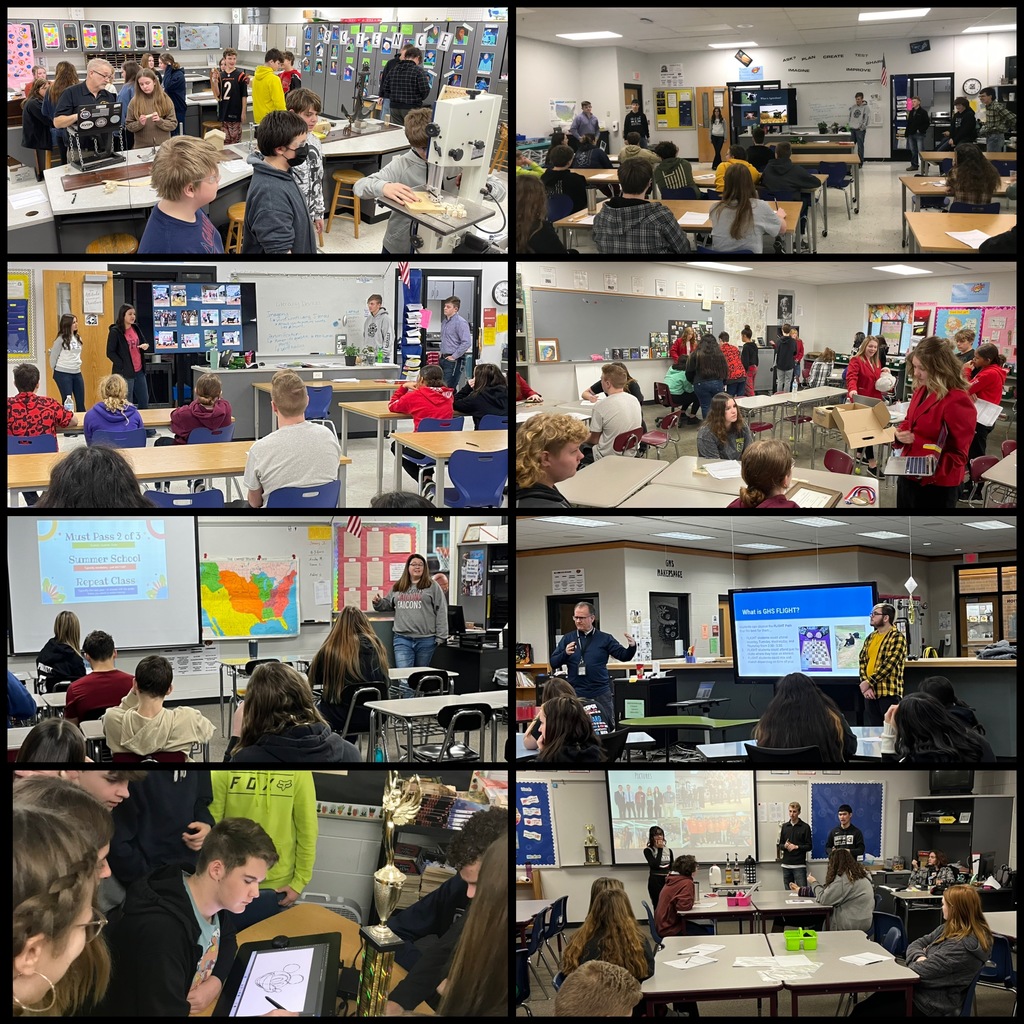 GMS Student Council will host an Empty Bowls event on February 9th during Conferences. From 4-6pm guests can come to choose a ceramic bowl created by students or staff and enjoy bottomless soup options. Tickets are $15 presale and can be picked up in the GMS office or at the remaining GMS home athletic events (1/23, 1/26). We are limited to 70 tickets based on supplies. All proceeds will benefit our district operated food pantry, the Falconland Market. Come support this great cause!
**We are still experiencing technical difficulties with our all call system. Text messages are sending but voice calls are not. Graham Local Schools is closed today, January 23, 2023
Our current all call messaging system is down for family notification. Please check our website and social media platforms for current updates on closures! Graham Local Schools will operate on a 2 hour delay today, Monday, January 23, 2023 due to current weather conditions.
Update 11:36** Falconland Market will be open. For those who unable to make it in due to weather conditions, please check back Monday for another opportunity to shop this week. ***We are determining if we will be open today due to the current weather conditions. We will have an update by 11:30 for everyone*** Falconland Market is open this Sunday, January 22nd from 1-3pm. The market will have fish sticks, eggs, sausage links, mashed potatoes, ground beef, canned goods, bakery items, and a variety of juices. Falconland Market is a food pantry that serves residents of Champaign, Logan, and Clark counties who are in need of food. Being a choice pantry allows our neighbors to shop for items that they will consume and reduces food waste. For more information about the pantry, please contact Stacey Logwood at
logwoods@grahamlocalschools.org
or by calling 663-4127 x2408.